JANUARY 2020
In January 2020, one of the most important casino affiliate sites — Latest Casino Bonuses — interviewed MADLORD founder and Audio Director Jorge De Lellis.
Let's begin with the company history, the meaning behind the name MADLORD and how you entered the iGaming sector.
The MADLORD® brand concept is inspired by madness and its profound role in shaping the human sphere. Every invention, concept or artistic creation that has formed our world was touched by a perceived madness. Yet, this 'madness' is the space from which ideas emerge. Ideas, that when first revealed, are misunderstood. Rejected. Ridiculed.
Think Tesla's alternating current. Edison's light bulb. Television. Cars. Airplanes. Spacecraft. Ideas that step outside convention. Initially, they are far beyond mortal comprehension. So much so, they are often discarded as insanity. Yet, somehow, they overcome. Somehow, their mark of genius changes the world, thanks to bold leaders that take on ridicule to achieve greatness. In search of a new world. To push the envelope. Challenge a paradigm. Disrupt the status-quo. Set a brave new direction. As Steve Jobs said: "The people who are crazy enough to think they can change the world are the ones who do."
Humans are unique. Each individual, at their very core, is extraordinary. One must only embrace it. Unleash your uniqueness. Embrace your otherworldly ideas. Your impossible dreams. Your own style. Your mad concepts.
However, the madness must be approached with a degree of caution. With focus. It must be controlled. Or it will control you. It's from that idea, the concept of MADLORD was born. MADLORD dives boldly into that space of creation.
And from this madness, this chaos, MADLORD commands creation.
That's why MADLORD has been around for more than 10 years, conjuring outstanding audio for the online casino and gambling world. Although, as a company, it was formed in 2016.
Sound effects definitely take the experience to a new level for online video slot players. How do you approach music composition for these casino games?
MADLORD approaches music composition – its production and its sound quality ­– with a sense of the cinematic. Music has a role to play in slots, video games, video trailers, movies, product presentations, documentaries, audio books and so on. Music tells a story. And in a story, there are elements such as a beginning, setting, characters, a plot, a conflict and challenges, a sudden solution, a resolution and a happy ending. Or even a tragic ending. Furthermore, music must fully support the unwritten story of a video slot. The things left unseen. But must surely be felt.
Music is power. A truly unique power that touches hearts and minds in a way that images and words cannot reach. Therefore, in a video-slot game, music becomes that which is not shown. It becomes feeling.
This is incredibly important in slots as, to date, player interaction is very limited. Animations are far shorter than those used to tell a story in a movie or video game. As a result, there is an immense gap to be filled by music and sound.
So, for example, with the recent MADLORD audio production for 'Jupiter's Choice' (a video slot game created by SAPPHIRE GAMING, distributed by RELAX GAMING), our starting point is a powerful image of Jupiter – the god of the sky and thunder. The king of all the gods in ancient Rome.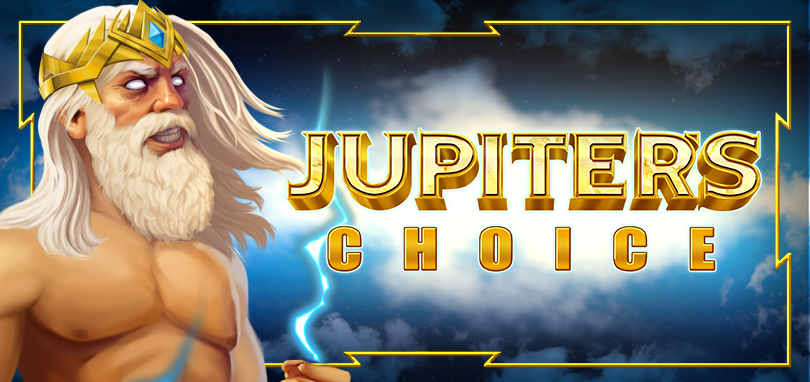 With music, we then propel the player into ancient times, using rudimentary medieval harmonies that the player, without being a musician, can sense (thanks to subconscious references they may have absorbed, such as religious monk chants they may have heard in movies, etc.). We detuned instruments to increase this sense of antiquity – before the equal tempered scale system became the norm in Western music. These elements are carefully combined to not sound too anomalous to Western ears, and to immerse slot players deep into the game's theme. Without resistance. In this example, evoking ancient times, Roman music, raw power, godliness and grandeur.
To experience the MADLORD approach for yourself, simply play 'Jupiter's Choice' online video slot game (at https://www.royalpanda.com/ca/video-slots/jupiters-choice/). When you get to the free spins … behold for the raw power of Jupiter Optimus Maximus.
An ominous fanfare announces a life-changing challenge. Jupiter. King of gods. Son of Saturn. Rising from his slumber, he accepts. And with unwavering resolve, marches forth to the sound of pounding percussion and roaring thunder. The heavens tremble. An otherworldly orchestra of ancient horns and dark, mystic woodwinds increases the adrenaline. A foreboding choir reaches fever-pitch, building to an apocalyptic crescendo, as, finally, Jupiter unleashes his devastating power.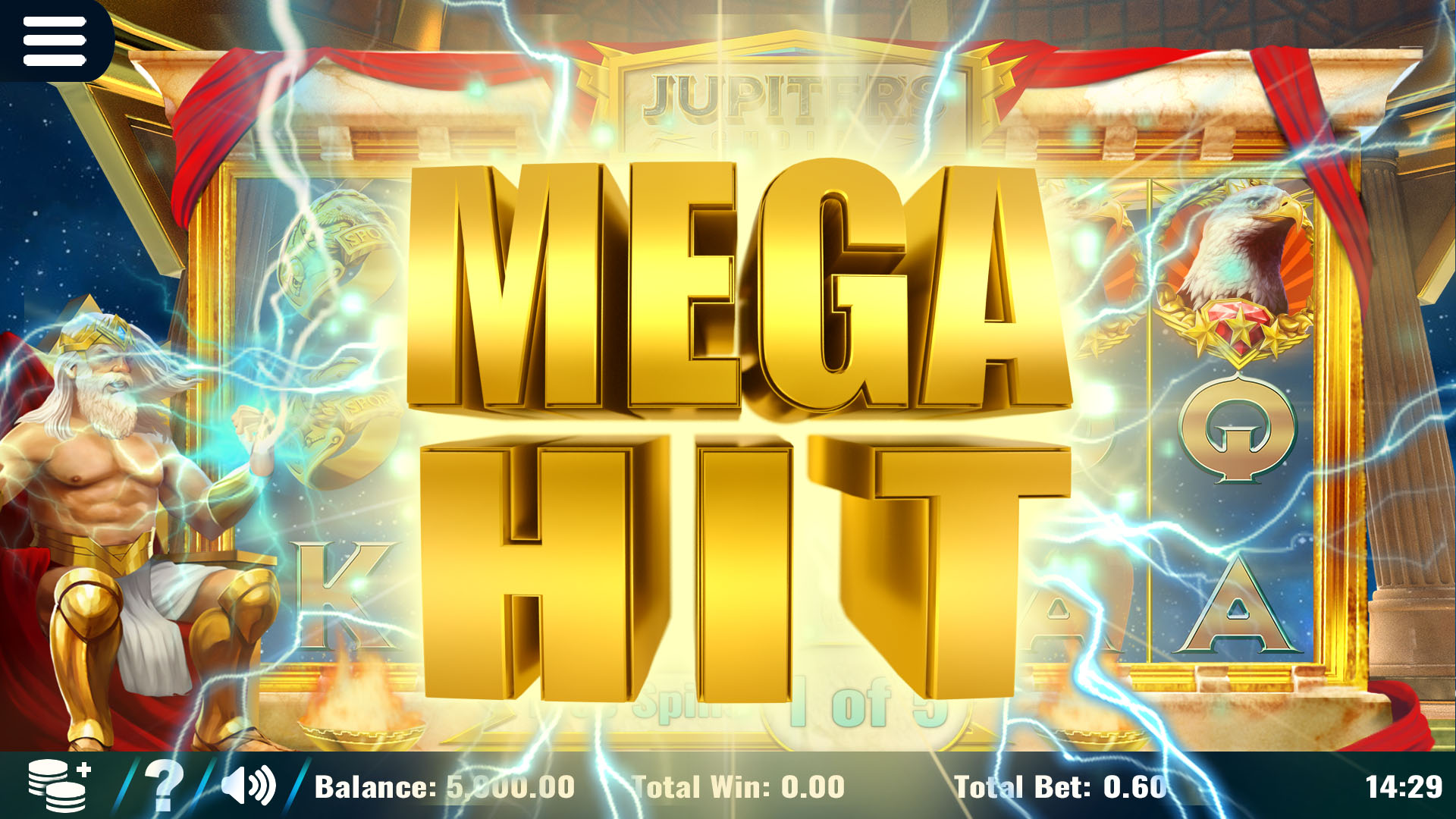 As you can imagine, to achieve this effect for the slots that MADLORD works on, much research is undertaken. And it's not only confined to musical research. We also dive deep into culture – into myth, and legend.
Without conveying the right message and supporting the unwritten story of an online video-slot game-theme effectively, player immersion becomes unfocused, confusing and shattered.
Or worse, misdirected somewhere else entirely – as would be the case, for example, if a big-win disco-jingle played in a slot, regardless of the game's theme. Unless the theme of the game is '70s disco', it pulls you out of the experience and fills your mind with the image John Travolta pouting his way across the dancefloor in flairs.
Furthermore, MADLORD also takes a cinematic approach to audio quality. Because for MADLORD, in this day and age, players of slots and other online casino games (such as video poker, bingo, etc.) deserve serious high-quality audio productions. Nothing less. Having said that, we are dependent on the length of the soundtrack set by the game developer. The longer the music composition, the better we can convey a story. Typically, we work on music loop lengths that range from 15 to 30 seconds or 45 seconds to 1.5 minutes. And for productions that aim to push the medium, around 2 minutes or longer. There are several game-integration techniques we use to achieve this.
Do you often have creative control when working with a client or do they generally have specific requests?
Understandably, passionate developers of slots and other online casino games are in love with their productions. Their games are their babies. They are extremely dedicated to their creations. Thus, they have specific requests on at least the genre direction, since the theme of the video slot is determined in-house. So, they give examples of music that inspires a direction. We review those, discover their underlying emotional focus and offer alternatives and further examples of our own. That's the first opportunity we have to creatively influence the game experience. After the direction and the vision are clearly defined, the details are filled by our imagination and expertise in slot audio productions as we see fit.
I have to say, that often, we take risks and unleash our madness
by trying different approaches to music and sound. We are compelled. For if we don't, then we would simply be manufacturing music. And that is detrimental to the video slot, the game experience and, most importantly, the player. There is already too much mediocrity in slot game music and sound. We either forge sound from beyond or… nothing at all.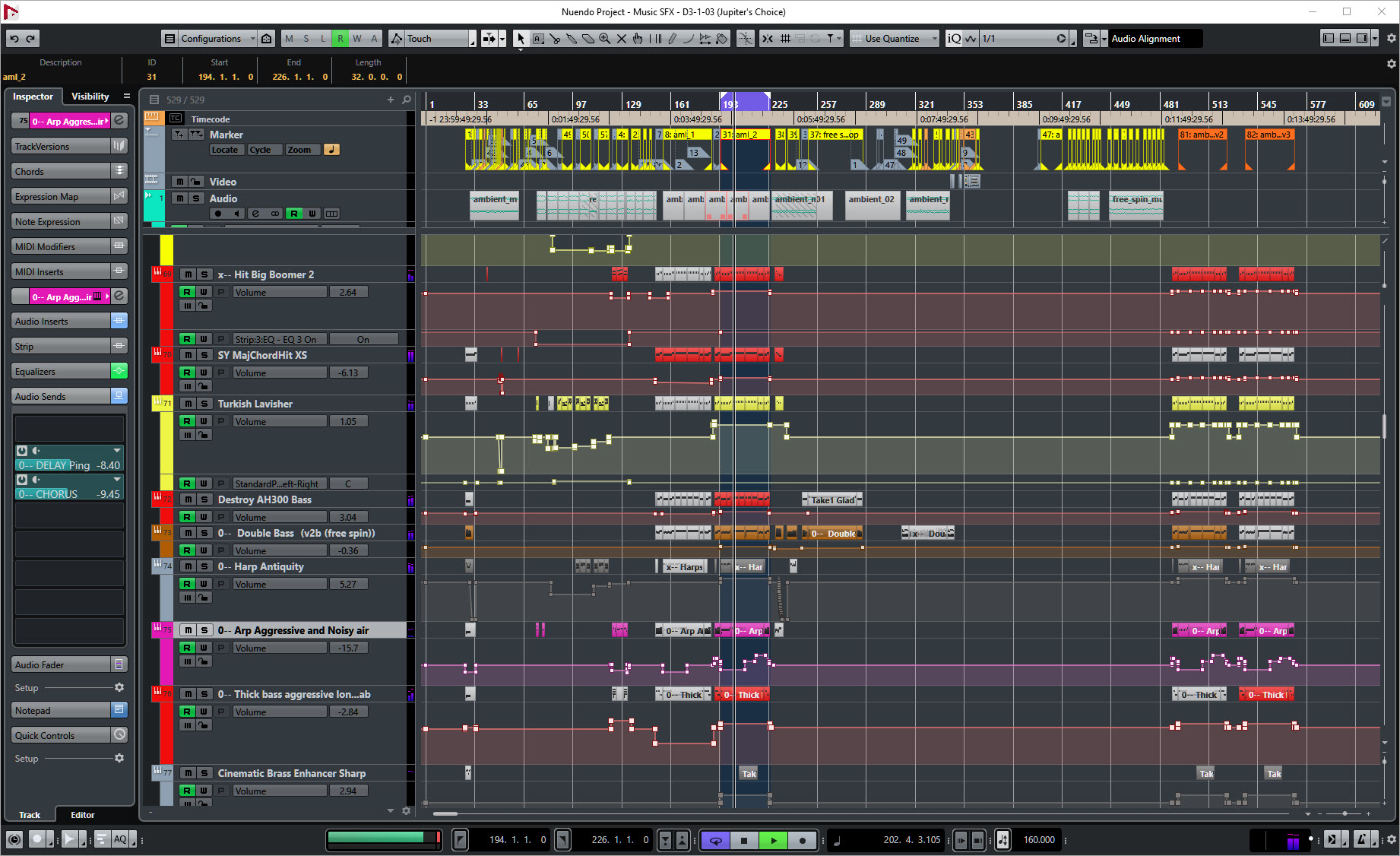 Since the beginning, the biggest challenge for MADLORD has been to influence producers of slots in the online gambling industry. To encourage them to take a bold, serious approach. For the entertainment of players and gamblers through mesmerizing soundtracks, elaborate sound design, immersive win sounds and professional voiceovers. In short, to invest in premium audio productions. And take the game experience into the stratosphere. Elevate today's slot experience.
And once and for all obliterate the general public perception that slot machines and online slots have cheesy sounds
(though of course, there is a place for classic slot machine sounds). The more conscious the slot producer is about the importance and impact of music and sounds in video slots — and their power to bolster and deepen the experience of players many times over — the more creative control we can exert. The more we can unleash our creative power… and madness. And the greater chance we have of creating truly entertaining and unique video-slot game experiences for the player.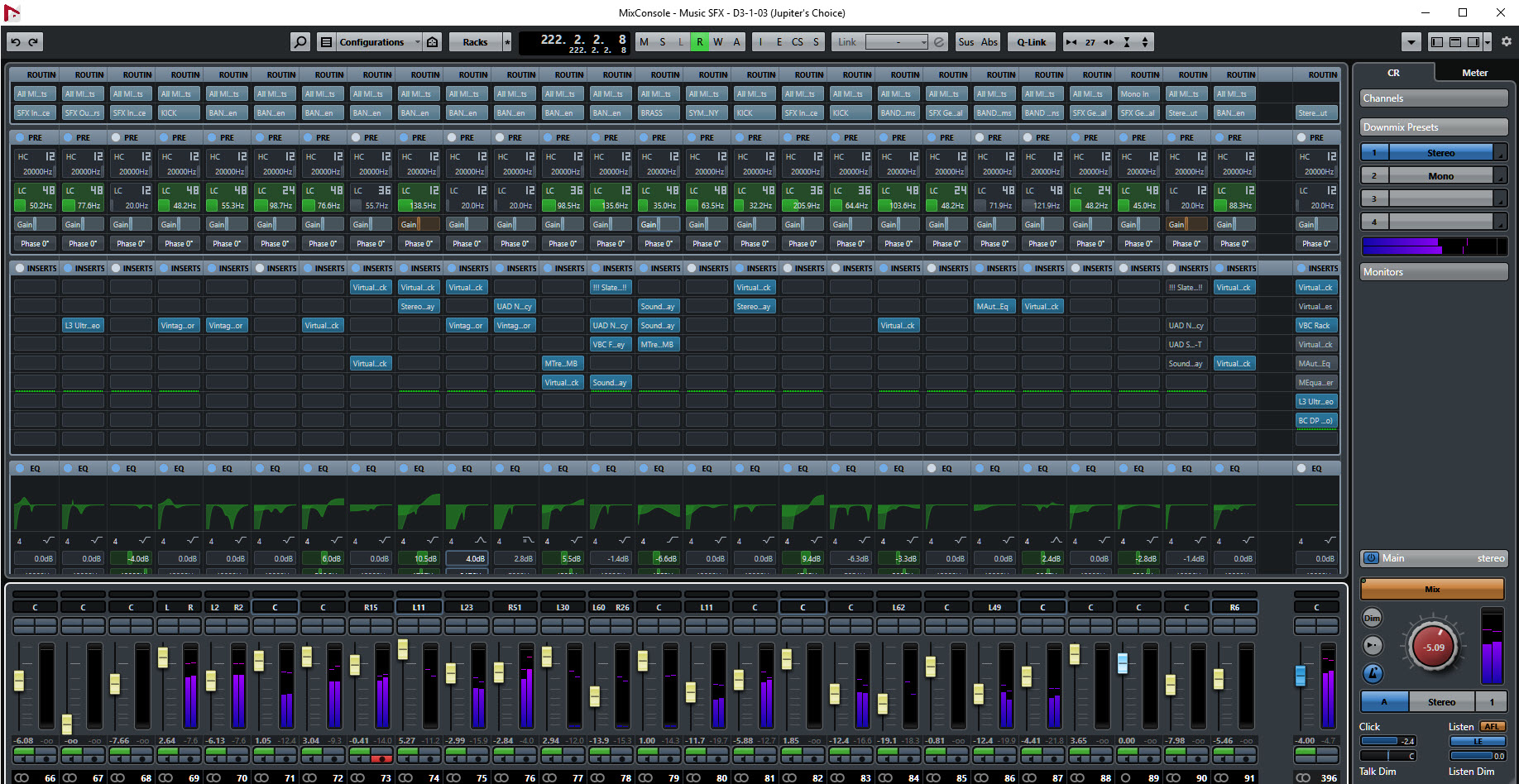 Having said all this, we are limited by the video-slot game producer, since they set the boundaries of the audio production. But this, is also changing and improving. And that is fantastic news for the players, since it unleashes the power of MADLORD. More and more. And allows the creation of soundtracks and sound design for casino games and slots . . . that elevate the form to a higher plane.
How many iGaming partners have you worked with to date? Can you also give some examples of video slot games featuring your music?
MADLORD has worked with a wide range of clients, based in Malta, UK, Sweden, Philippines, Singapore, Austria, Estonia, Slovak Republic, Gibraltar and more. We even have said a polite "no thank you" to some slot developers that were unable to meet our minimum production value requirements. Or simply wanted to "bake" slots like pizza.
Quality takes time. Care takes time. Players deserve it. Players must demand it.
A slot machine game is not all about money (believe it or not). It is about the experience. Winning money is definitely part of that experience. Graphics are part of the experience. Game mechanics are part of the experience.
But above all, emotions are at the heart of the human experience. And that is where music and sound shines like nothing else.
In life, it is usually the experience that makes the difference. For example, let's imagine two restaurants that offer very similar quality food. If food to fill your stomach is all that you value and care about, then you would go to the first restaurant that crosses your path, every single time. However, what really happens is that, in time, you will try both restaurants. Then, you will return, again and again to the one where they treated you better. To the one where the lighting set a certain intimacy. Where the table was set so perfectly that it made you feel special. Where the background music made you feel romantic or luxurious. You return to the one that gave you the better overall experience.
MADLORD refuses to push the entertainment of the industry down. Or to freeze it in the 90s or early 2000.
Some examples of AAA MADLORD music compositions and audio productions can be found in stellar premium online video slots such as "Forsaken Kingdom" (game created by RABCAT) — you can listen to some of the music and watch the video trailer at  http://www.madlord.com/projects/forsaken-kingdom/ .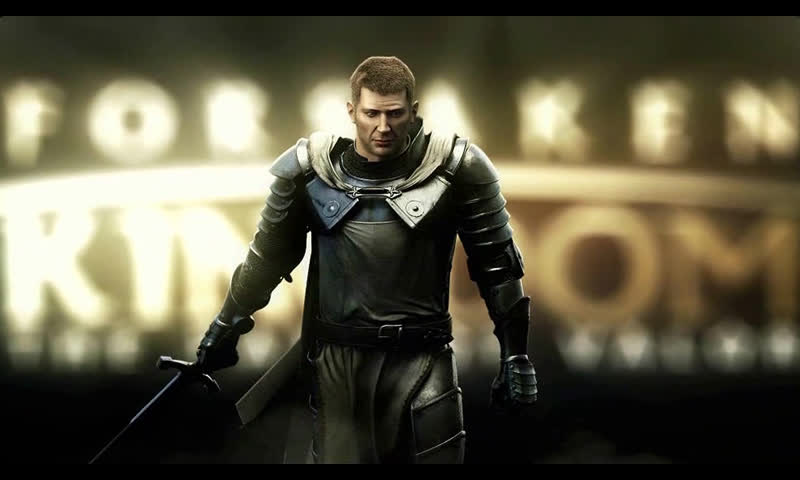 The formidable "Dragon's Myth" online video slot game (by RABCAT) — listen to the music at http://www.madlord.com/projects/dragons-myth/ —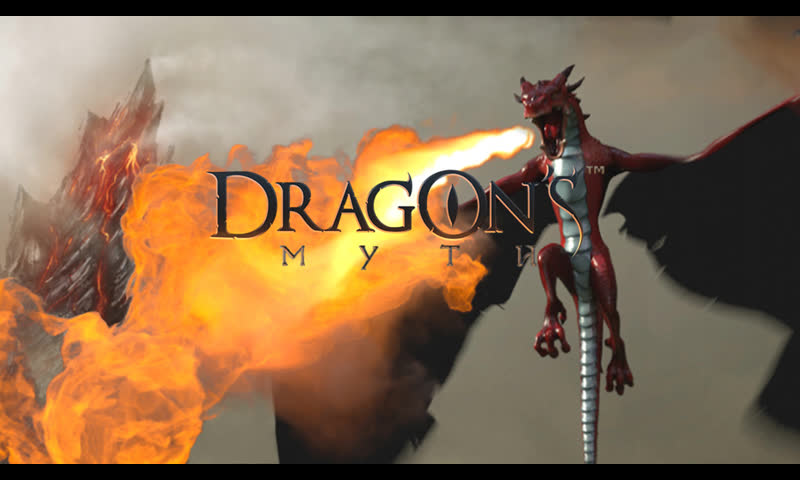 and the first in its class "Castle Builder I" online video slot game http://www.madlord.com/projects/castle-builder-i/ (by RABCAT) to name a few.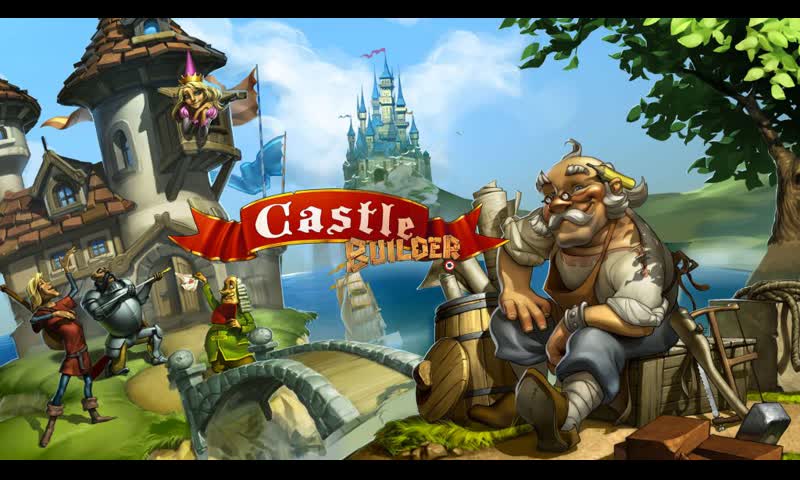 But we also create less epic themes, such as quirky tunes, super-fun soundtracks, cheesy and hyper-catchy music and sound design, or sci-fi – for example, listen to 'Riding the Edge of Cyberspace', a music soundtrack inspired by a cyberpunk civilization.
Cutting synth leads, hard quantized arpeggiators and plate reverbs follow a beautiful melancholic melody and harmony that portray the emotional drama of a cyberpunk civilization. A symphony of classic synths – including Oberheim, Mini Moog, Prophet and Juno – evoke the sound of 80s cyberpunk. And the operatic voice of a classical mezzo soprano singer propels you into the drama.
Listen to 'Riding the Edge of Cyberspace' music score now.
On average, how long does it take to complete a project for video slot games?
The average has been increasing as slots become more ambitious. The time it takes will certainly depend on three things. What the video slot developer wants to achieve. The size and complexity of the video slot game. And our current production pipeline. An extreme example would be the unique 'Castle Builder I'. That is such a unique game, it required a unique custom-made soundtrack to match its scope and ambition.
It has, to my knowledge, the biggest custom-made AAA music-soundtrack and audio-production of any online video slot game or slot machine in the history of gambling
(and by all means, correct me if I'm wrong). However, that is not the only thing that makes the audio production unique.
It has some of the finest, most awe-inspiring, original orchestral scores ever made in the casino and online gambling industry.
It has a mind boggling 27 minutes of music – custom made for the game. Plus, in addition, sound effects and win sounds, for a grand total of 30 minutes of audio production. You can read and listen to the unique case-study article of Castle Builder I Music Score here.
As a result, it took some serious time to produce. More than 9 weeks. In the near future, we will reveal an incredible story about that soundtrack. A story that has never been told in the history of online gambling…
As for the shortest time taken to develop a slot-game soundtrack? Well, probably around a week, but on average it is 3 to 4 weeks or so.
Apart from online games, what other sectors are you active in?
The combined knowledge and experience of the earthly agents of MADLORD includes performing, creating music, forging sound design, audio post-production and voiceovers for video games, trailers, movies, short films and documentaries, advertising, songwriting, opera, orchestra conducting, big-band jazz (in the vein of Frank Sinatra, Tony Bennett and Michael Bublé), and more. All of this, combined with our long experience and unique expertise in the creation of true AAA music and win sounds specifically for premium online slots, makes MADLORD not only unique in the gambling industry but an audio production company far beyond the ordinary.
Are there any other facts you'd think LCB'ers would be interested in?
You can find MADLORD® – SOUND FROM BEYOND® on YouTube, Facebook, and other social media platforms. I would be delighted to touch the hearts of 100 million slot players on planet earth. And inspire them enough to take action, and subscribe, especially to the MADLORD – SOUND FROM BEYOND YouTube channel.

Visit and follow the MADLORD YouTube channel now.
If you think that is too ambitious, if you feel that is insane or simply madness . . . allow me to put it in the following way:  gamblers and players of slots don't wish to simply win 100 dollars, they dream big and want to win 1 million. Or 100 million! Just like them, just like you — the player reading this right now — at MADLORD, we are not afraid to dream big. We are not afraid to dare. Big time! Subscribe to the  MADLORD – SOUND FROM BEYOND YouTube channel. We will grow content more and more.
We want to take the online video slot game industry to a higher sphere. And we want you to join us on that journey.
So, allow me to summon all slot players of the world! Those who feel that, today, slots could and should be better. Those who feel they are not getting the entertainment they deserve. Those who want to be treated and taken seriously. Those players that are craving shock and awe in every reel spin. Or those who want breathtaking fantasy experiences… bigger, better entertainment. And those players who want to dance with the music. To have their breath taken away…
If you are one of those players, you feel as MADLORD does. We want to hear from you.
Join the MADLORD – SOUND FROM BEYOND YouTube channel. Leave your comments. Share your hidden music desires with us. Your stories. Let MADLORD know that you are here. That you are listening. Let MADLORD know what you love about our music and sounds for online slots. And if there are things you hate, by all means, let it all out. MADLORD is listening. Your allegiance shall be rewarded.
Visit Latest Casino Bonuses website