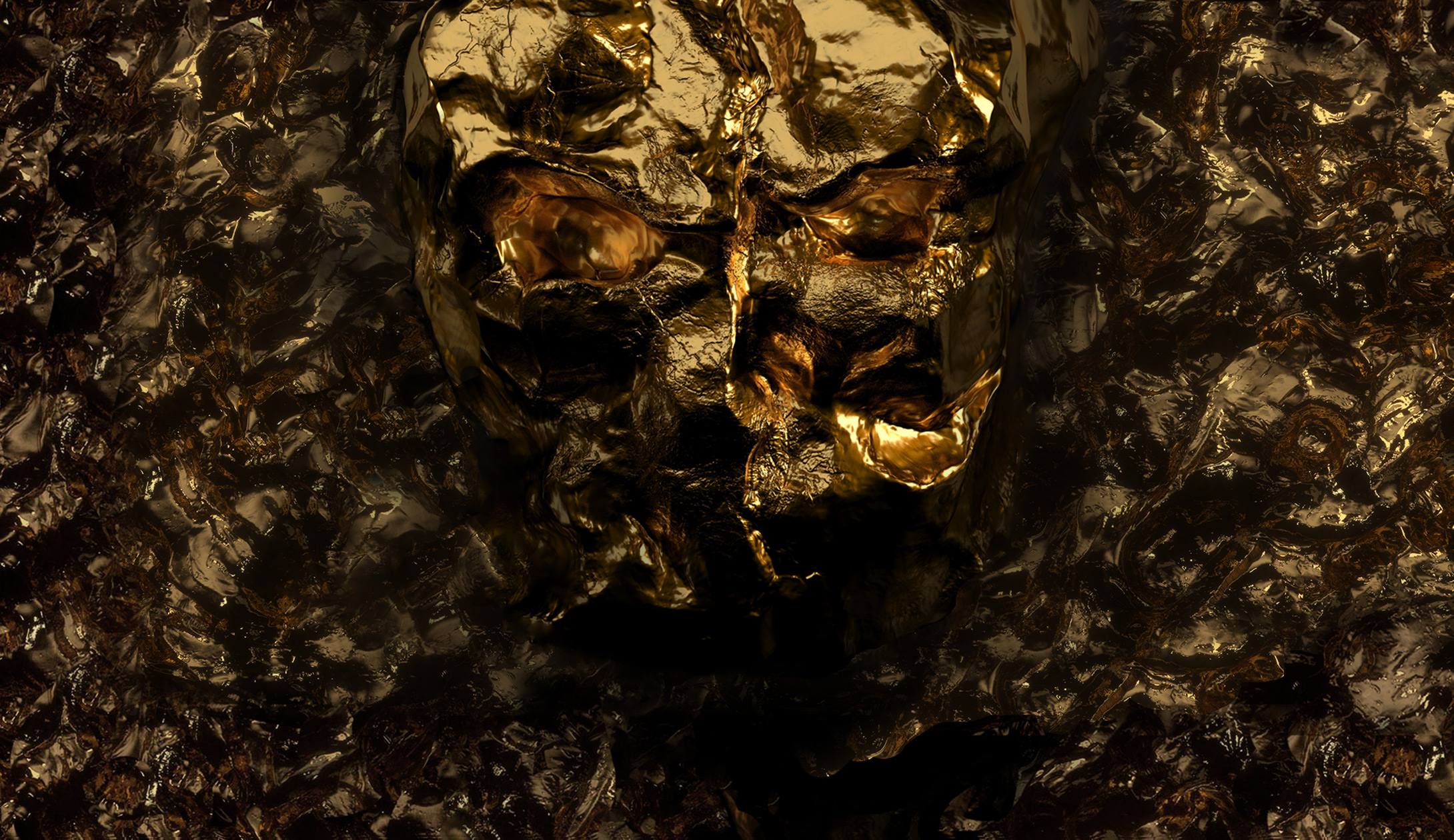 OTHERWORLDLY MUSIC COMPOSITION, SOUND DESIGN, VOICE OVER & AUDIO POST-PRODUCTION. FOR VIDEO GAMES, ADVERTISING, MEDIA & ONLINE VIDEO SLOTS.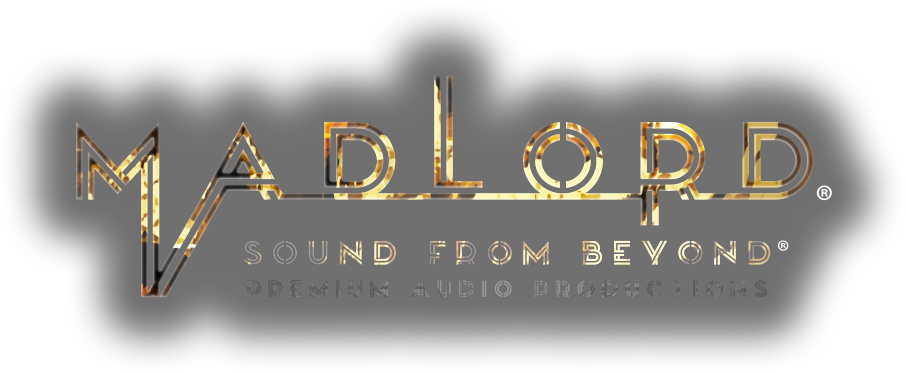 Majestic music composition, sound design & audio post-production.
Taking video game, advertising, media & online gambling productions far beyond the ordinary.
MADLORD controls the space where images and words cannot reach. The space where music takes us. Where madness meets reason. Where the cerebral meets the primal. Forming sound to conjure worlds of fantasy and adventure. Creating chaos, elegance, rage, fear, peace, grandeur and an irresistible desire in the hearts and minds of your audience. One that propels them, irresistibly, into the center of your productions.
Services
Seductive, transporting music, sound design, voice overs & audio post-production.
To compel your audience deep
into the center of your video games,
advertising, trailers, casino games
and online video slots.
Without resistance.
Music composition —
Conjuring worlds.
The art of composition is one of control. The command of mystical elements. Of space. Time. Sound. Silence. Texture. Harmony. Dissonance. And from their mastery, conjure entire worlds. Bring forth tension. Release. Energy. Danger. Excitement.


This is the power of MADLORD. To harness the power of creation. To touch the infinite. Inspire awe. Soothe the heart. Trigger adrenaline. Defy expectation. To elevate your productions far beyond the ordinary. To summon worlds of fantasy and adventure. MADLORD creates seductive, majestic, immersive, transporting compositions. Music that propels your audience deep into the center of your productions. Without resistance.
Sound design —
Immersive sound, for immersive worlds.
Deep in his realm, MADLORD grasps stars from the ether. Forging them by will. Commanding the sounds of nature. And the otherworldly. Casting them into your world. Creating truly immersive sound design for a truly immersive production.


Colossal, powerful sound design to shock and awe. Elaborate and sophisticated weaponry and sci-fi sound effects. Raw, edgy SFX for epic video game experiences. Classic, vintage and hypnotic arcade game sounds. Electrifying, unique win sounds and sound effects for premium online video slots, casino games and slot machines. Truly immersive sound design for truly immersive productions.
Audio post-production —
Making the otherworldly ready for human perception.
Once the creation is done, MADLORD casts his work down to Earth. The genius of MADLORD is then decoded; the vibrations fine-tuned for human frequencies.


Deep in our post-production facility, the devoted MADLORD earthly agents sharpen and define. Edit sound structures. Sync music to image. Capture voice-overs. Form foley and sound effects. Create stems. Polish the mix. Master the production. Forge the deliverables.
The work of MADLORD is now ready to inspire awe.
Approach
Summon MADLORD
and the ritual begins...
The Brief.
We meet. We discuss your project. MADLORD will obtain detailed information on the story behind your project – the objectives and vision, the status of your production, your competition, your brand guidelines.
MADLORD will determine the scope of your project: the number of assets, the total length of required audio, the genre of music and SFX, music example references, project milestones, etc. Then, MADLORD will prepare a formal proposal for you to evaluate, tailored to your objectives and budget.
The Plan.
You've engaged MADLORD. The project commences. And before the chaos of creativity can be harnessed, MADLORD plans your project in forensic detail. Applying some of the most robust and reliable tools and methodologies on Earth for project management. These include JIRA® for issues and project tracking, AGILE working methodology, and Atlassian® Confluence® for our knowledge base and project collaboration platform.
MADLORD will become fully immersed in your style guidelines and sonic branding, fully assimilating your brand before a single note of music is composed. Planning and order are paramount. As such, these concepts form the foundation of every MADLORD project.
The Production.
MADLORD will create a minimal set of benchmark sounds that will set the stylistic foundation for the project. Sounds and music drafts will then be presented to you, and refined, to confirm the direction.
Once the direction is confirmed, MADLORD will create advanced drafts for all sound assets, enabling you to test them on your product and get a feel for the finished result. MADLORD then fine tunes to achieve the perfect fit.
The Art.
MADLORD now turns drafts into works of art. Mixing and mastering is performed, using the very best modern and vintage audio tools that the industry has to offer, and delivering our best work to date.
At this point all mastered sounds are implemented in your product and working as expected. If you need further fine tuning or additional sounds assets, MADLORD will oblige. Once you are completely satisfied we can close the project.
The Closure.
Now, MADLORD documents the lessons learned from the project, draws conclusions, improves procedures, updates sound databases and calculates several production ratios for statistics and control. MADLORD then decides what should be improved for the next project, backing everything up.
The ritual is complete.
Testimonials
MADLORD works with some of the industry's most high-profile brands and projects:
"I was knocked out! Absolutely knocked out! Fantasy orchestra music like none that I've heard before. Loaded with incredibly delicious and memorable melodies. So well orchestrated. So well conceived. So well executed. And he (Jorge De Lellis) does it with such command, with such excellence, such assurance. His music reminds me of the great music written by composers of the (Hollywood) Golden Era — Erich Wolfgang Korngold, Dimitri Tiomkin, (Max) Steiner, Franz Waxman. He has a mastery that is like my heroes. You'd be a fool for not taking advantage of his incredible talent."
Legendary Hollywood music composer Christopher Young (Pet Sematary 2019, Spiderman III, The Core, Drag me to Hell, Hellraiser)
"The audio productions for our gambling video slots are a challenging and demanding task. The audio production needs to be on par with our premium visual content, enchant the customer and perfectly support our in-game features. MADLORD delivered and excelled with his audio productions the demanded high quality and was integral in creating our most iconic gambling video slots."
RABCAT (Digital Entertainment Production House for AAA video games and premium casino video slot game developer)
"When Sapphire Gaming founded, we wanted to focus on delivering quality throughout the games we created. For us, a large part of this meant we had to have the best audio possible. We needed to partner with someone we could consider far beyond the ordinary. Once we connected with MADLORD, there was no question we had found the right partner. There is absolutely no question for us that in the future, our partner of choice for audio will be MADLORD - SOUND FROM BEYOND!"
Alec Horley, CEO at Sapphire Gaming (premium online casino video slot game developer)
"To my knowledge, no one has ever created a brand like MADLORD."
Legendary Hollywood music composer Christopher Young (Pet Sematary 2019, Spiderman III, The Core, Drag me to Hell, Hellraiser)
Read more
Read more
Read more
Read more
Read more
MADLORD®, SOUND FROM BEYOND®, the MADLORD Effigy and logotypes are registered trademarks.
All named brands and trademarks shown on this website are property of their respective owners.
© 2016 – 2022 MADLORD Productions SL. All rights reserved.